hello all,I'm halfway through "Vikings do Lincoln",

 well actually sat at Lincoln and am beginning to wonder about Water Level's and where (if anywhere) the water towers are in use.
Is there anyway of finding which are active, ! other than stopping at them-or indeed are they all active.
When the signal clears I will pull forward and try topping up,but I was surprised on arrival not to be able to pull forward enough to use the tower  without tripping the the "passed Red" sign.
Hope this letter makes sense ! 

Upon signal clearing I did indeed pull forward and Top up the Tender,so that's that problem solved.
So question now is simply how do you know whether a W/T is in use or not (Cambrian Route used to say in the Info panel at start of Act) 


Last edited by neanderthal on Sun 23 Mar 2014, 8:59 am; edited 1 time in total (Reason for editing : part answered my own question)

Roger

neanderthal




Posts

: 787


Join date

: 2013-04-30


Location

: Gwent



Hi Roger, all the water towers should work in MEP. They were placed at suitable locations for the steam activities already being written for the route and I'm sure I remember Mick saying he was putting a few more in for activity creators to make use of in the future. There are some schematic route diagrams that show the location of all the towers, diesel fuel points etc.
Dave.


Regards, Dave.

Dave Wood




Posts

: 4


Join date

: 2013-01-24


Age

: 54


Location

: Within earshot of the ECML in N.Yorks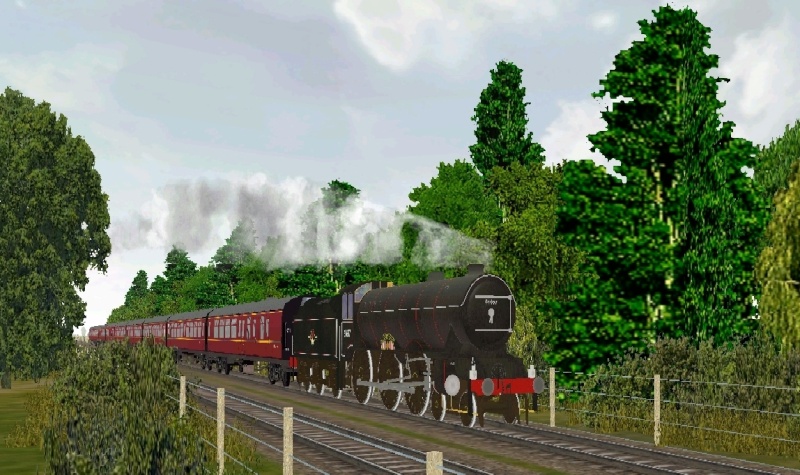 Thanks for that Dave,I cannot praise this Route high enough,its great.
Finished the "Viking's" act late last night,I suppose it's a bit long to do in one,
so I'd recommend doing it in two,Lincoln being the obvious split.
Great Engine,really good roundabout activity,what more can you need.

Roger

neanderthal




Posts

: 787


Join date

: 2013-04-30


Location

: Gwent




---
Permissions in this forum:
You
cannot
reply to topics in this forum