Tsectiondat,Could anyone please tell me whether or not I should uninstall or delete any of these,as I know they should be kept up to date,but wouldn't know offhand which one to keep.All the Routes showing are still installed and running so Help please as I don't want to lose any of them.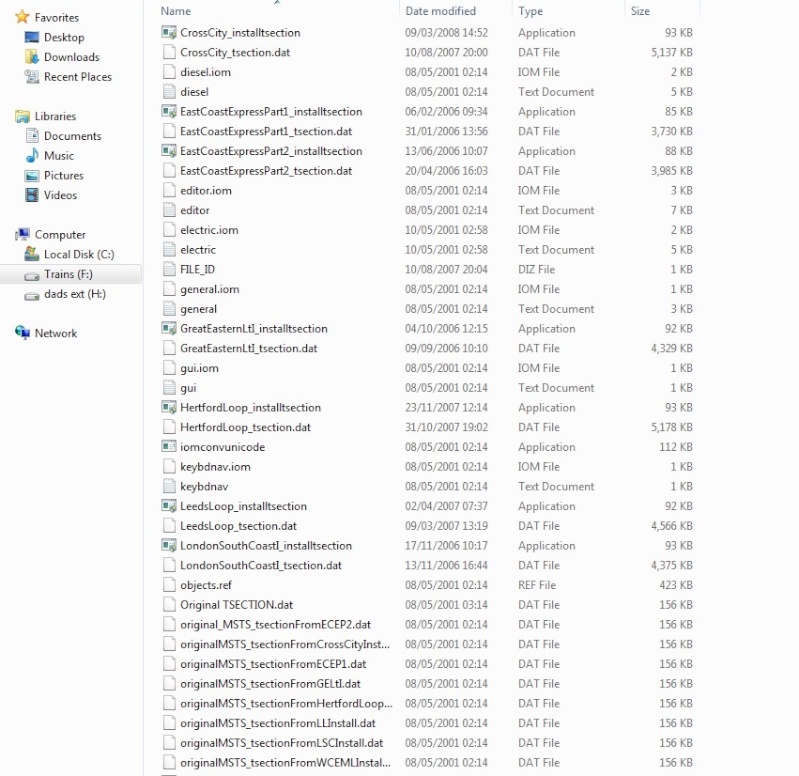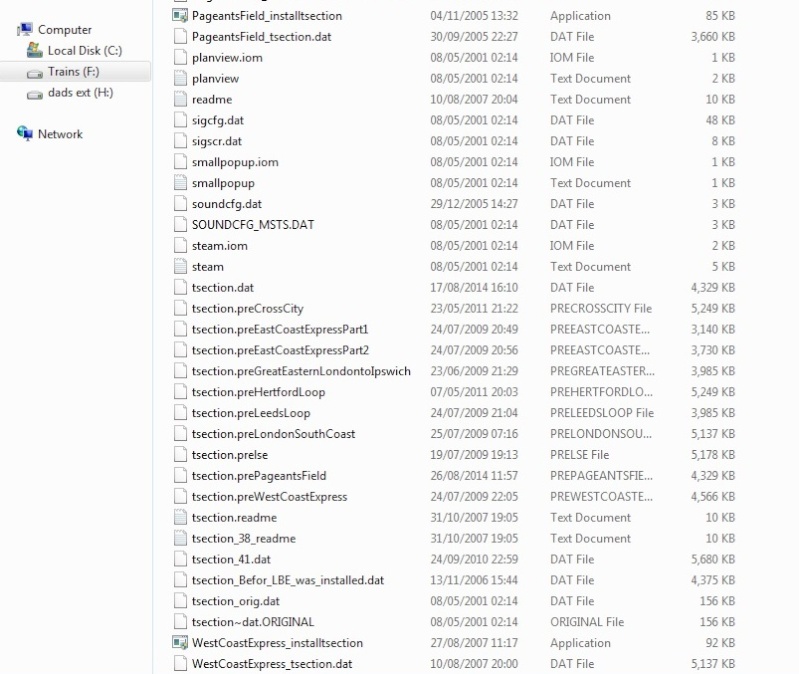 Thanks in advance
If there are no replies or help given after a reasonable time would the Moderators kindly remove this as it takes up an awful lot of space.

Roger

neanderthal




Posts

: 787


Join date

: 2013-04-30


Location

: Gwent



Hi Roger,
From what I can see in the list all are required for each of the different routes you have..

No need to remove as it doesn't take up that much space and might be useful to others....
Cheers
Andy

Andy - TSSH Footplate Crew
I think these are Tsections used by Trainstore.
Don't use Trainstore so can't advise.

ianmacmillan




Posts

: 175


Join date

: 2013-01-18



A few are Train Store created files but most are not. Train Store files are in the form "MidEastPlus_tsection.dat" with the underscore between the route name and "tsection".

David

dforrest




Posts

: 425


Join date

: 2013-01-21


Age

: 72


Location

: St. Vincent and the Grenadines (and in an earlier life, Hull)



Thanks chaps,I will leave well enough alone then,Diolch

Roger

neanderthal




Posts

: 787


Join date

: 2013-04-30


Location

: Gwent




---
Permissions in this forum:
You
cannot
reply to topics in this forum